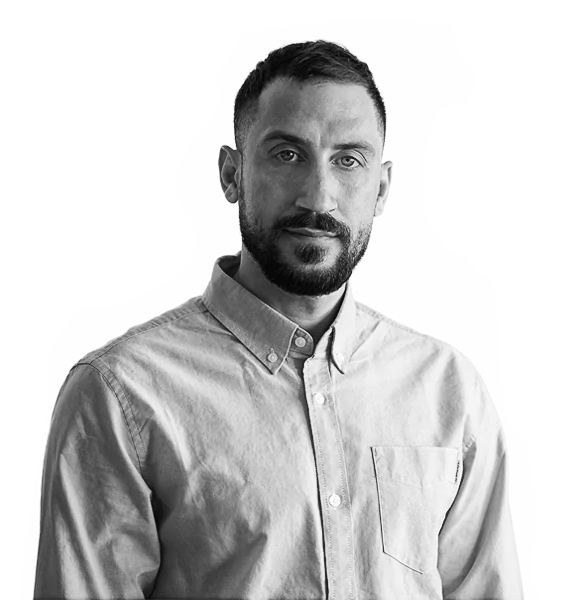 Compositing Supervisor at DNEG
FRANCESCO'S FEATURED PROJECTS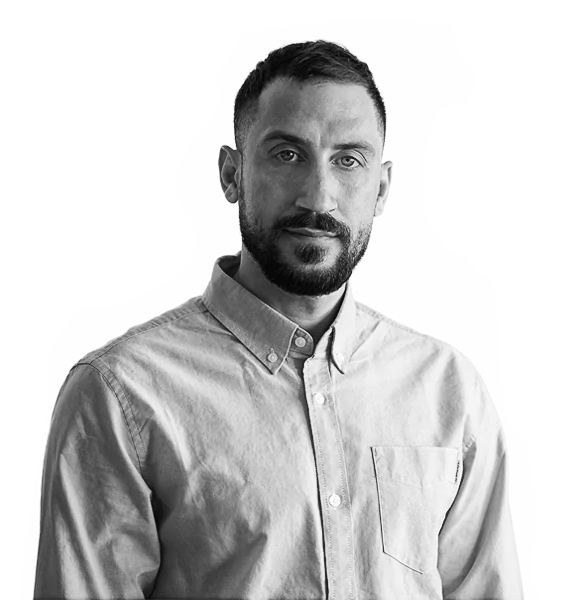 Compositing Supervisor at DNEG
FRANCESCO'S FEATURED PROJECTS
Francesco has over 14 years of Television and Film industry experience. He started his career working on feature films in Italy and moved to Prague in 2013, where he worked on movies such as "Die Hard", "Snowpiercer", "The walk", "Blackhat", "Palo Alto" and several TV series. 
He then moved to London, where he worked for Double Negative and then relocated to Vancouver where he has been working as Lead Compositor for 5 years and during this time, he received VES Award in "Outstanding created environment in a photoreal feature" category for the movie Blade Runner 2049.

In 2019, Francesco has been nominated for VES Award for "Outstanding Compositing in a Photoreal Feature" category for the feature film "First Man". He is currently working on "Dune" as Compositing Supervisor.
Winner of the 90th Academy Award for Best Visual Effects – Blade Runner 2049 and of the 91st Academy Award for Best Visual Effects – First Man.
Winner 91st Academy Award for Best Visual Effects – Firstman

Winner 90th Academy Award for Best Visual Effects – Blade Runner 2049
Nomination 17th Annual VES Awards for 'Outstanding Compositing in a Photoreal Feature' – Firstman

Winner 16th Visual Effects Society Award for Outstanding Created Environment in a Photoreal Feature – Blade Runner 2049
| | |
| --- | --- |
| | Winner 71st British Academy Film Awards for Best Special Visual Effects – Blade Runner 2049 |
| | |
| --- | --- |
| | Winner David di Donatello for 'Best Visual Effects' – Diaz: Don't Clean Up This Blood |
"Dune" – Denis Villeneuve
"Fast & Furious – Hobbs & Shaw" – David Leitch
"Men in Black: International" – F. Gary Gray
"Firstman" – Damien Chazelle
"Deadpool 2" – David Leitch
"Blade Runner 2049" – Denis Villeneuve
"Fast & Furious 8" (The Fate of the Furious) – F. Gary Gray
"Star Trek Beyond" – Justin Lin
"Geostorm" – Dean Devlin
"Hunger Games: Mockingjay – Part 2″​ – Francis Lawrence
"Mission: Impossible Rogue Nation"​ – Christopher McQuarrie
"Terminator Genisys"​ – Alan Taylor
"The walk"​ – Robert Zemeckis
"Blackhat"​ – Michael Mann
"Die Hard (original title: A Good Day to Die Hard)"​ – John Moore
"Snowpiercer"​ – Joon-ho Bong
"Palo Alto"​ – Gia Coppola
"​In Secret"​ – Charlie Stratton
"The Giver"​ – Phillip Noyce
"Miasto 44″​ – Jan Komasa
"Colette"​ – Milan Cieslar
"Jobs"​ – Joshua Michael Stern
"Re-Kill"​ – Valeri Milev
"Diaz, don't clean up this blood"​ – Daniele Vicari
"Habemus Papam"​ – Nanni Moretti
"Romeo & Juliet"​ – Carlo Carlei
"The Blacksmith from Woodham"​ – Pavel Göbl
"Tri Batri"​ – Jan Sverák
"The philosophers"​ – John Huddles
"Il giorno in più"​ – Massimo Venier
"L'ultimo Terrestre"​ – Gianni Pacinotti
"Houdini"​ (Tv Series) – Uli Edel
"The Last Ship"​ (Tv Series) – produced by Michael Bay
"Klondike"​ (Tv Series) – Simon Cellan Jones
"The Musketeers"​ (Tv Series) – Saul Metzstein, Toby Haynes
"The missionary"​ (Tv Series) – Baltasar Kormákur
"Freezer"​ (Tv Series) – Mikael Salomon
"Crossing lines"​ (Tv series) – Andy Wilson, Daniel Percival
"Gilette football club" (Commercial)
"People's car Project"​ (Commercial)
"Il mago di Esselunga" (Commercial) – Giuseppe Tornatore
WE H
A

VE THE B

A

CKGROUND

A

ND THE VISION TO SUCCEED