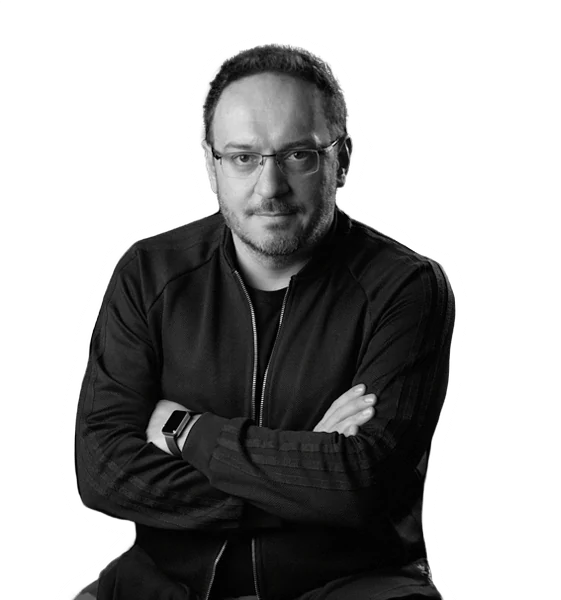 NIKOLA'S FEATURED PROJECTS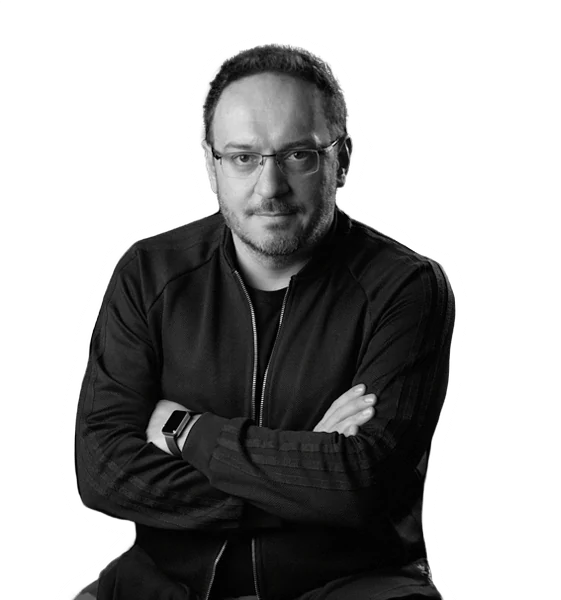 NIKOLA'S FEATURED PROJECTS
Nikola has worked in the Television/Film Industry for the past 22 years. He started as a 3D & Motion Graphic Artist in 1998 at National TV in Serbia, and later moved on as a video editor.

For a few years, he was doing offline editing for advertising. It was in 2004 when he started working as an online artist and colorist when he fell in love with color grading.
He realized that he has a meticulous eye for color, and strong communication with his clients, which together helped him bring their vision to the screen.
He developed a passion for the moving image and how it evokes mood, tone, and communicates ideas. In 2007 Nikola started working as Colorist and DI supervisor in film postproduction facility with film lab. He worked on color grading for feature films, TV series and music videos, as well as DI supervision, telecine transfers and mastering.

As of 2009, he has worked as a Senior Colorist in Serbia – Media Plus, Korea – Eliot VFX studio, and China – Technicolor SFG and BE Colour. He joined MPC in 2017 from Digital Domain with almost 14 years' experience grading commercials and feature films, the last 7 predominantly in the Asian market.


Pursuing a modern, mature cinematic look, his work is easily recognizable: from the iconic campaign for Adidas 'This is Me' with Eason Chen and Fan Binbing, to rebranding spot for online shopping giant JD.com and award-winning film for Timberland. He has worked across a range of projects with internationally acclaimed directors including Gustav Johansson, Rob Chiu, Jovan Todorović, Paul Geusebroek, Wang LiMin, Dave Meyers, Kosai Sekine, Martin Werner, Salomon Ligthelm, just to name a few. He recently graded the feature film A.I. Rising that is currently available on all major streaming platforms.
He lives in Shanghai with his wife and their kids.
| | |
| --- | --- |
| | Winner of tvcbook Golden Lion Award 2020 for Best Color Grading |
| | Winner of tvcbook Golden Lion Award 2019 for Best Color Grading |
Deathcember (colorist – segment "Aurora")
Taxi Blues (colorist)
The Witch Hunters (colorist)
A.I. Rising (colorist)
Father (Short) (colorist)
Beyond the Wave (Short) (colorist)
The Land's Music (colorist)
The Interview (Short) (colorist)
The Shaman (Short) (colorist)
Jackhammer Hit to the Head (colorist)
Ice (colorist)
Battery Man (Documentary) (colorist)
Ginger: More Than a Game (colorist)
The Box (colorist)
October (colorist) 1
Punk's Not Dead (colorist)
Tilva Rosh (colorist)
Half an Hour for Granny (Short) (colorist)
Flashback (colorist)
The Heart of the Wise Lives in the House of Sorrow (colorist)
Technotise: Edit & I (on-line editor)
St. George Shoots the Dragon (colorist)
Reality (colorist)
Night guards (colorist)
The Tour (colorist)
Shopping (Short) (colorist)
The Storks Will Return (TV Series) (colorist – 25 episodes)
How to Become a Hero (Documentary) (colorist) 
Ivko's Feast (colorist)
WE H
A

VE THE B

A

CKGROUND

A

ND THE VISION TO SUCCEED