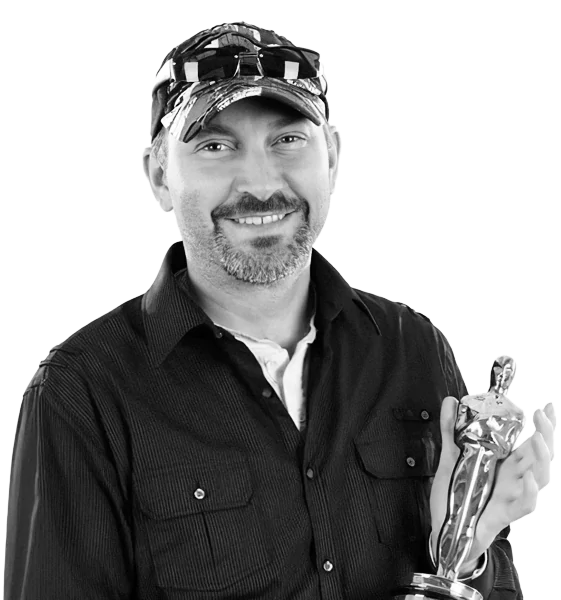 Lighting Supervisor at IMAGE ENGINE
DANIELE'S FEATURED PROJECTS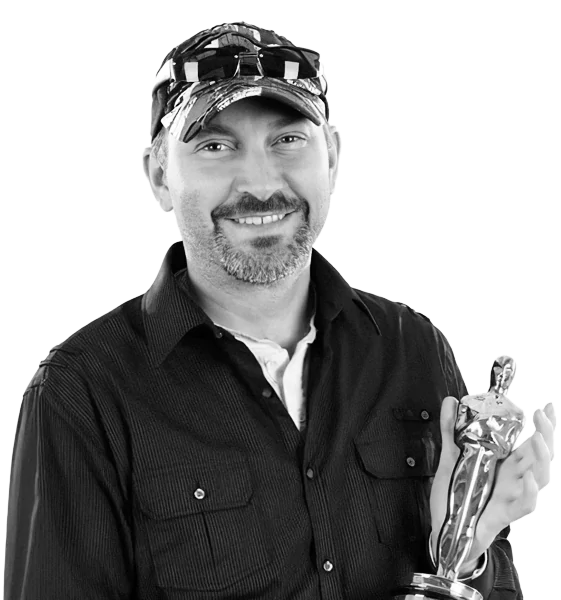 Lighting Supervisor at IMAGE ENGINE
DANIELE'S FEATURED PROJECTS
Daniele Tosti is a creative Supervisor, developer and manager with over 20 years of production experience in various fields of the entertainment business.
Covering multiple Production roles, such as CG Supervisor, Art Director, Lighting Supervisor, LookDev Lead, and Lead Technical Director, he has led and managed large teams to successful deadlines in various production types: from video games, to broadcast television and theatrically released feature films.
During this period Daniele contributed to Productions for some of the most distinguished and internationally recognized studios and facilities between wich: Walt Disney Pictures, Sony Pictures Imageworks, Universal Pictures, Weta Digital, Moving Picture Company, Seneca Colleges, 20th Century FOX, Warner Bros, Marvel Studios, DC Entertainment.

In 2001 he was awarded as one of the fifty most recognized Maya developers by French magazine: Pixelcreation. Daniele has since been managing, training, and educating artists around the world through ReelMatters' seminars and publications for organizations such as InCG, VFX World, Autodesk Alias, Highend3D, TheCGCareer.com, and through his blog PixelSham.com
Daniele's expertise ranges from supervising large production teams, to modeling and look development, to lighting and rendering. From VFX cycles to hand-on coding and hands-on large pipeline implementations.
Daniele has been offering seminars and presentations to artists around the world since 2005 covering perception, composition, lighting, color, and work practice fundamentals. This seminar has been built to inspire new and old generations to become better and profitable digital artists.
THE SUPERVISION TEAM WINNER OF THE 89TH ACADEMY AWARD WINNER FOR THE JUNGLE BOOK

THE LIGHTING TEAM WINNER OF THE 82ND ACADEMY AWARD FOR AVATAR
THE SUPERVISION TEAM WINNER OF THE 16TH VES AWARD FOR AVATAR: FLIGHT OF PASSAGE

THE SUPERVISION TEAM WINNER OF THE 15TH VES AWARD FOR THE JUNGLE BOOK

THE SUPERVISION TEAM WINNER OF THE 13TH VES AWARD FOR DAWN OF THE PLANETS OF THE APES

THE SUPERVISION TEAM NOMINATED FOR THE 13TH VES AWARD FOR THE HOBBIT: THE BATTLE OF FIVE ARMIES

THE SUPERVISION TEAM NOMINATED FOR THE 12TH VES AWARD FOR IRON MAN 3

THE SUPERVISION TEAM NOMINATED FOR THE 11TH VES AWARD FOR THE HOBBIT: AN UNEXPECTED JOURNEY

THE SUPERVISION TEAM WINNER OF THE 10TH VES AWARD FOR RISE OF THE PLANET OF THE APES

THE SUPERVISION TEAM NOMINATED FOR THE 10TH VES AWARD FOR THE ADVENTURE OF TINTIN

THE LIGHTING TEAM WINNER OF THE 9TH VES AWARD FOR KING KONG 360 3D
MULAN (CG SUPERVISOR: WETA DIGITAL)
RAMPAGE (CG SUPERVISOR: WETA DIGITAL)
JUSTICE LEAGUE (CG SUPERVISOR: WETA DIGITAL)
AVATAR: FLIGHT OF PASSAGE (SPECIAL VENUE) (CG SUPERVISOR: WETA DIGITAL)
WONDER WOMAN (WETA DIGITAL: CG SUPERVISOR – UNCREDITED)
THE JUNGLE BOOK (CG SUPERVISOR: WETA DIGITAL)
THE HOBBIT: THE BATTLE OF FIVE ARMIES (CG SUPERVISOR: WETA DIGITAL)
DAWN OF THE PLANET OF THE APES (CG SUPERVISOR: WETA DIGITAL)
IRON MAN 3 (CG SUPERVISOR: WETA DIGITAL) / (DIGITAL EFFECTS SUPERVISOR: WETA DIGITAL)
THE HOBBIT: AN UNEXPECTED JOURNEY (CG SUPERVISOR: WETA DIGITAL)
THE ADVENTURES OF TINTIN (CG SUPERVISOR: WETA DIGITAL)
RISE OF THE PLANET OF THE APES (LEAD LIGHTING TECHNICAL DIRECTOR: WETA DIGITAL)
KING KONG 360 3-D (VIDEO SHORT) (SENIOR LIGHTING TECHNICAL DIRECTOR: WETA DIGITAL)
AVATAR (SENIOR TECHNICAL DIRECTOR: WETA DIGITAL)
THE TALE OF DESPEREAUX (VISUAL EFFECTS)
THE CHRONICLES OF NARNIA: PRINCE CASPIAN (SENIOR LIGHTING TECHNICAL DIRECTOR: MPC)
SURF'S UP (VISUAL EFFECTS ARTIST: LIGHTING AND COMPOSITING)
THE WILD (LIGHTING SUPERVISOR)
WE H
A

VE THE B

A

CKGROUND

A

ND THE VISION TO SUCCEED