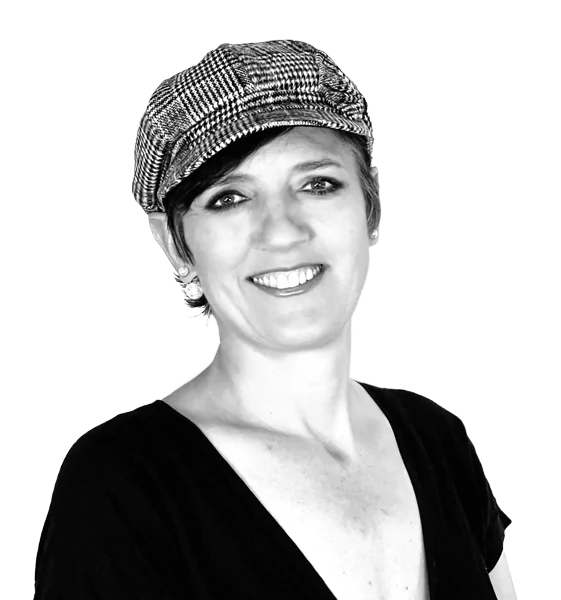 Director And Head of story
CINZIA'S FEATURED PROJECTS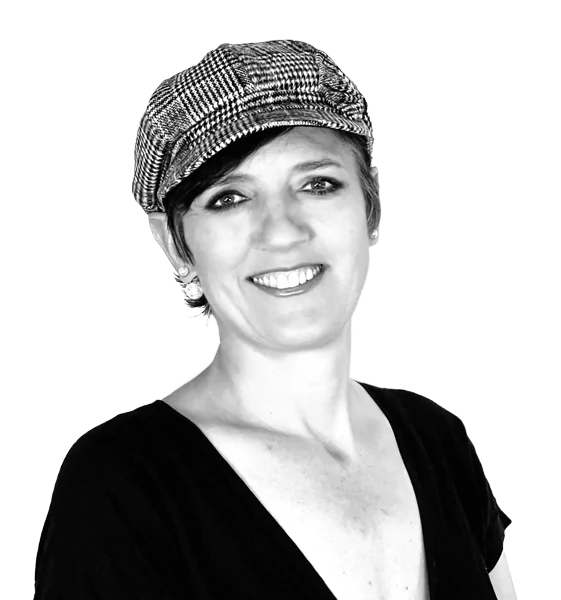 Director And Head of story
CINZIA'S FEATURED PROJECTS
Cinzia Angelini, director and creator of animated films, has worked for major international studios in the animation industry for more than twenty-five years. While she started out as both a 2D and 3D animator, she later became a story artist for Warner Brothers, Sony Imageworks, Duncan Studio, Disney Animation Studios, Dreamworks and Illumination Entertainment. Her body of work includes Balto, Prince of Egypt, Spirit, Spider-man 2, Bolt, The Minions Movie, The Grinch and Despicable Me 3. Cinzia is currently directing HITPIG, an upcoming Aniventure animated feature produced at Cinesite Studios.
Cinzia has also written and directed "Mila," a high-quality CG short film about a little girl from Trento, whose life takes an unexpected turn in WWII. 
Her idea of bridging cultural diversity through the magic of animation, led to an invitation to speak at TEDx Trento, and at TEDx Vail-Colorado.
Cinzia moved to Los Angeles in 1997, where she currently lives with her family. 
ACCOLADE COMPETITION
Winner – Award of Excellence Special Mention – Animation
Winner – Award of Excellence – Women Filmmakers
AEAF AWARDS
Winner – Short Film – Silver
AFIN International Film Festival
Nominee – Best Emerging Female Director
Nominee – Best Short Film
Aladerri International Film Festival
Nominee – Aladerri Award – Best Animated Short
Anim'est International Animation Film Festival
Nominee – Jury Prize – Best Short Film
ANIMA – Córdoba International Animation Festival
Nominee – Short Films for Children or Youth
Animayo:The International Film Festival of Animation, Visual Effects and Video Games
Winner – Special Mention by the Jury – Best 3D
Breckenridge Festival of Film
Nominee – Festival Prize – Best Animation
Bristol Independent Film Festival
Winner – Bristol Independent Film Festival Trophy – Best Animation
Buffalo International Film Festival
Nominee – Jury Prize – Best Narrative Short
Burbank International Film Festival
Nominee – Best Animated Short – Animated Short
California International Shorts Festival, US
Winner – Best Animated Short – Summer
Cannes International Independent Film Festival (СIIFF)
Winner – International Award – Grand Prize Animation
Cartoons on the Bay – Pulcinella Awards
Winner – Pulcinella Award – Best Animated Short
Catalina Film Festival
Nominee – Best Animated Short  – Animated Short
Chicago International Children's Film Festival
Winner – Best Animated Short Film – 2nd Prize
Cinemagic Film Festival
Nominee – Cinemagic Award  – Best Animated Short
Ciudad del Este Independent Film Festival
Winner – Jury Award – Best Animated Short Film
Cordillera International Film Festival
Nominee – Jury Award – Best Animated Short
Dances with Films
Nominee – Grand Jury Award  – Dances With Kidz! by Pros (Shorts)
Deep Focus Film Festival
Winner – Honorable Mention – Animation Short
Deep Focus Film Festival
Winner – Honorable Mention – Animation Short
Drama Short Film Festival
Nominee – Grand Prix – Best Animated Short Film (International)
English Riviera Film Festival
Nominee – Jury Prize – Best Animated Film
Fabriano Film Fest
Nominee – Fabriano Film Fest Award – Best Short Film
Festival del Cinema dei Diritti Umani di Napoli
Nominee – Jury Prize – Humans Right Short
Filem'on: International Children's Film Festival Brussels
Nominee – Teen Screen Award – CIFEJ Competition
FirstGlance Film Festival, Philadelphia
Winner  – Best Drama – Best Drama
Winner – FirstGlance Award – Best Animation
Winner – Mela Hudson Award – Mela Hudson Award
Winner – Audience Choice Award – Best Short Film
Flickers' Rhode Island International Film Festival
Nominee – Festival Award – Best Short Animation
Foyle Film Festival
Nominee – Best Animation  – Animated Short
Giffoni Film Festival
Winner – Gryphon Award for Elements +10 – Best Short Film
Hollywood Women's Film Festival
Winner – Festival Award – Best Animated Short Film
Imagine This women's International Film Festival
Nominee – Festival Award – Best Animated Short
Ischia Film Festival
Nominee – Festival Prize – Best Short Film
Key West Film Festival
Winner – Jury Prize – Best Animated Short
LA Shorts International Film Festival
Nominee – Best Animation
Linea d'Ombra Festival
Nominee – Best Short Film – VedoAnimato – Best Short Film
Los Angeles Animation Festival
Winner – Humanitarian Award – Humanitarian Project
Loudoun Arts Film Festival
Nominee – Jury Prize – Best Animated Short
Maracay International Film & Video Festival
Winner – Festival Prize – Best Animation Short Film
Marina Del Rey Film Festival
Winner – Grand Prize – Best Animated Short
McMinnville Short Film Festival
Winner – Will Vinton Award for Best Animation – Best Animation
Molise Cinema
Nominee – International Competition Award – Short Film
New York Shorts International Film Festival
Nominee – Festival Prize – Best Animation
Newport Beach Film Festival
Nominee – Short Film Award – Best Short Film
NYLA International Film Festival, US
Winner – Best Animation
Nòt Film Fest
Nominee – Moonwalker Short Award – Best Short Film
Olympia International Film Festival for Children and Young People
Nominee – International Jury Award – Best Animated Short Film
Procida Film Festival
Winner – Best Animation – Best Animation
Pune Short Film Festival
Nominee – Festival Prize – Best Animated Short Film
Salerno International Film Festival
Winner – Festival Trophy – Best Animated Short
Seattle Film Festival
Winner – SFF Award – Best Short Film (15 mins and over) U.S. Competition
Winner – SFF Award – Best Animated Short Film Drama (World Competition)
Winner – SFF Award – Best Director Animated Short Film
Sedicicorto International Film Festival
Winner – Special Mention – Best Animated Short
Sidewalk Film Festival
Nominee – Best Animated Short – Best Animated Short
Soria International Film Festival
Nominee – Best Short Film – Best Animation Short Film
St. John's International Women's Film Festival
Nominee – Jury Award – Best Short Film
St. Louis International Film Festival
Winner – Best Animated Short – Best Animated Short
Winner – Audience Choice Award – Best Narrative Short
Studio City Film Festival, US
Nominee – Best Narrative Short Film
The Seoul Guro International Kids Film Festival
Nominee – Grand Short Film Prize – Best Short Film
Tiburon International Film Festival
Winner – Golden Reel Award – Best Animation
ToHorror Film Festival, Italy
Nominee – Jury Award – Best Animated Short
Vienna International Film Awards (VIFA)
Winner – Vienna International Film Award – Best Animated Film
Visioni Corte Film Festival
Winner – CortoAnimation – Best Short Animation
Mila (Short) (animation supervisor)
Abominable (storyboard artist)
The Grinch (storyboard artist)
NFL Rush Zone (TV Series) (storyboard artist – 2 episodes)
Test of Friendship … (storyboard artist)
The Mystery Guardian: Part 1 … (storyboard artist)
Despicable Me: Minion Mayhem 3D (Video short) (animator)
Kung Fu Panda: Secrets of the Masters (Video short) (animator: Duncan Studio Production)
Legend of the Boneknapper Dragon (TV Short) (animator)
Georgy (Short) (animator)
L ady D (Short) (animator)
Lefty (Short) (animator)
Sean (Short) (animator)
Judy M.D.: Super Surgeon (Short) (animator)
Bolt (animator)
Meet the Robinsons (animator)
Open Season (senior animator)
Sinbad: Legend of the Seven Seas (CG character animator)
Spirit: Stallion of the Cimarron (animator: "Spirit")
The Road to El Dorado (animator: "Tulio")
The Prince of Egypt (additional animator)
Quest for Camelot (animator: United Kingdom)
The Fearless Four (assistant animator)
Balto (inbetween artist: "Sylvie", "Dixie" and principal humans)
WE H
A

VE THE B

A

CKGROUND

A

ND THE VISION TO SUCCEED