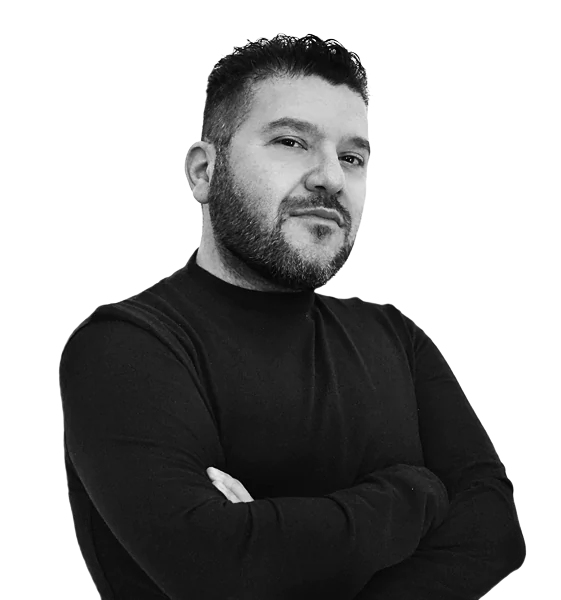 MULTIDISCIPLINARY DESIGNER
RAFFAELE'S FEATURED PROJECTS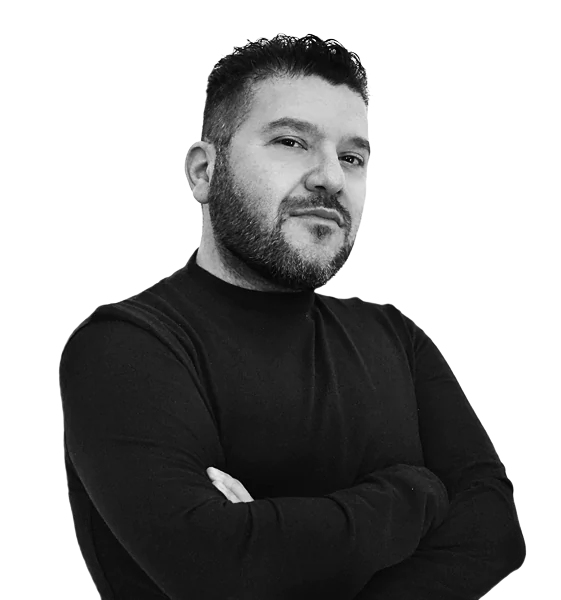 MULTIDISCIPLINARY DESIGNER
RAFFAELE'S FEATURED PROJECTS
Raffaele is a multidisciplinary designer with 20 years of experience within creative environments. Animated by a strong passion for art, design, and technology from a young age, he built his training paths through a variety of studies and research, spanning across various industries and focused on mixing creative disciplines.

He graduated from IED Italy Turin in Transportation Design and following his passion for Japan and the tech world, joined Honda R&D Europe as a Motorbike Designer in 2001. He actively contributed and lead very successful projects, selling hundred of thousand of units all around the world.
After gaining the right experience and expertise and having worked in Germany, UK and Japan, in 2009, he left for a long journey and a unique life / professional experience that took him to Australia, New Zealand and China. As an independent design consultant and in house Design Project Manager he worked and lead a wide range of successful projects for several brands and industries, including Bombardier Aerospace & Transportation, Stabicraft, Ford, Yakima, Honda Motor.
In 2016 he moved back to Europe where he established his own independent multi-disciplinary design consultancy in Turin. His clients span across a range of sectors with the majority being within the Technology, Concept Art, Automotive, UNI Training, and New Mobility.

He mostly enjoys partnering with clients who are growing and assisting them to reach key design goals to take the next steps in their Innovation journey.



Good Design Award Australia 2016 – QNGR Multiple Unit
Good Design Award Australia 2015 – INNOVIA 300
Good Design Award Australia 2014 – Flexity 2 Tram
Reddot Award 2014 – Whispbar WB401 Kayak Carrier
Reddot Award 2014 – Whispbar WB201
Reddot Award 2013 – Whispbar WB200
Alfa Romeo Centro Stile – Italy, Milan
FIAT Centro Stile (now FCA – Stellantis ) – Italy, Turin
Honda R&D Europe Design Center – Italy, Rome
Honda R&D Europe Design Center – Germany, Offenbach
Honda R&D Design Center – Japan, Tokyo
Morfonauta Ltd – Italy, Milan
Yakima Products Inc. (HUBCO) – New Zealand , Christchurch + USA, Oregon
Bombardier Transportation – Australia, Brisbane
Bombardier Aerospace – Canada, Toronto
Raf Design Ltd ( ECLE' MDS ) – Italy, Turin
QUT Queensland University of Technology, Brisbane ( Australia )
SPD Scuola Politecnica di Design, Milano ( Italy )
IED Istituto Europeo di Design, Torino ( Italy )
IAAD Istituto d'Arte Applicata e Design, Torino ( Italy )
Honda SH 125-150cc MY 2002
Honda @ 125-150cc MY 2002
Honda Tamago 150cc Concept Bike 2003
Honda Hornet 600 MY 2003
Honda Innova 125cc MY 2005
Honda PS 125 -150cc MY 2006
Honda XL700V Transalp MY 2007
Honda Hornet 600 MY 2007
Honda CB1000 R MY 2007
Honda CR1000RR MY 2008-09
Honda SH300 MY 2009
Honda PS 125 -150cc MY 2009
Honda Research Project ( 2001-2009 )
Whispbar WB200
HUBCO Prorack System
Whispbar WB201
Whispbar WB400
Whispbar WB401 Kayak Carrier
Yakima Cargo Boxes Series
Twindexx express ( for EU )
Melbourne E-Class 2 Tram System
Bombardier Flexity 2 Tram Gold Coast QLD
Zefiro 380 2nd generation for China
Sydney Metro West ( Tender )
QNGR Queensland Rail Intecity Metro Train 2016
HCMT Metro Train Melbourne ( Tender )
INNOVIA Monorail System 300 – Driverless Transit System
WE H
A

VE THE B

A

CKGROUND

A

ND THE VISION TO SUCCEED