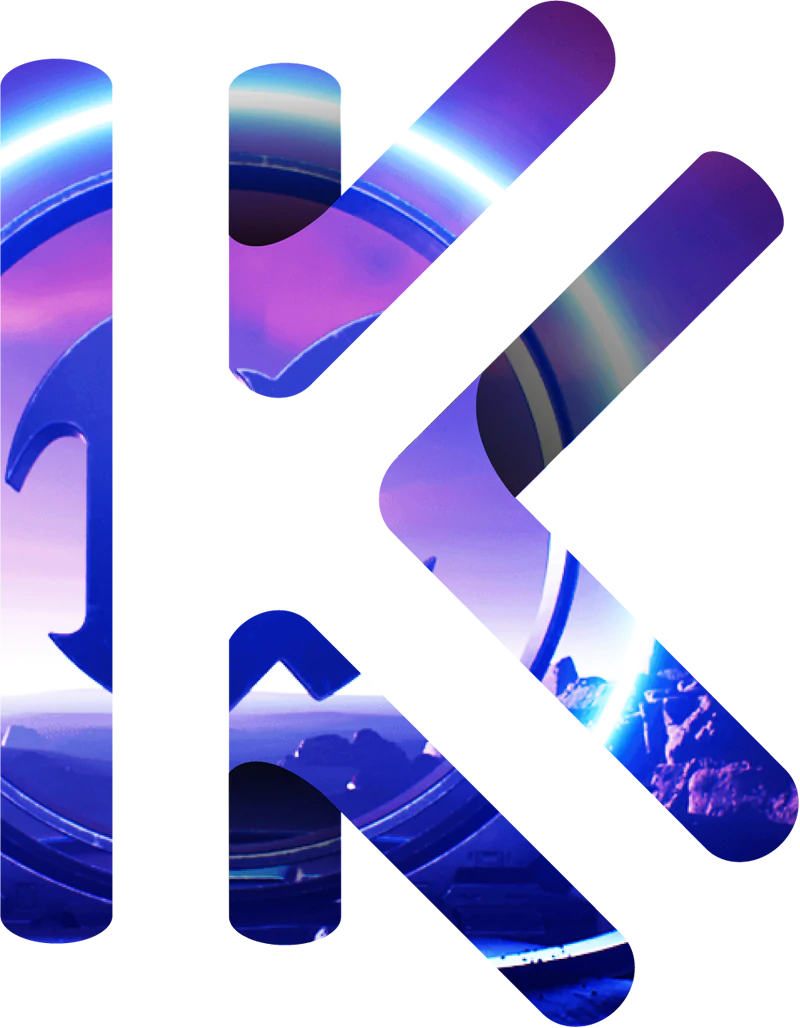 Bring your career to a new level by learning from the best professionals in the global VFX and Game industry.
Join our Bootcamp "CGI Fundamentals" and build the strong foundations you need to understand the new production challenges and start your career in the Entertainment Industry.
This course will teach all the basics of asset creation focused on the 3D animation industry and how to follow the entire 3D character animation pipeline from start to finish.
The path will start from the initial concept phase guiding through all the different production phases to teach what it takes to transform an idea into a full 3D Asset, then students will create texture and work on the look-dev before moving into lighting to make it look "real".
Ultimately, since the character will be talking, walking, or even flying, the students will learn how to build the rig (the skeletal structure) for the animator to bring to life the character.
The last module will be dedicated, as a final project, to the creation of a personal reel.
The students will be mentored and supervised by their instructors (real professionals from the industry) through the entire process, and they will finalize all the assets prepared during the course, putting all the material together to showcase them in the best way possible and be ready for their first professional interview.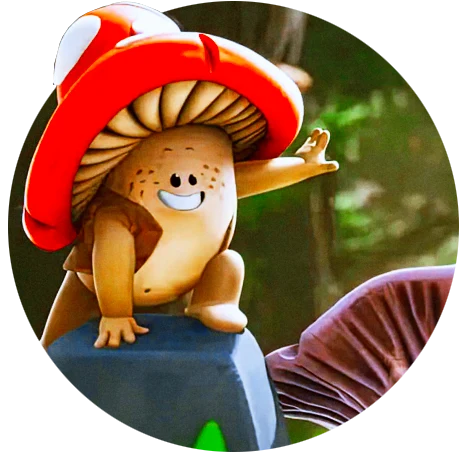 6-months
Part-Time Bootcamp
Please read the
FAQ section below
Online classes, student's work reviewing, Q&A Sections
Hands-on professional relevant skills to the studios
Project & time management, communication
Basic knowledge of computer graphic and their fundamentals
This path is aimed at anyone interested in building a solid foundation of 3D animation workflow from scratch with no previous experience.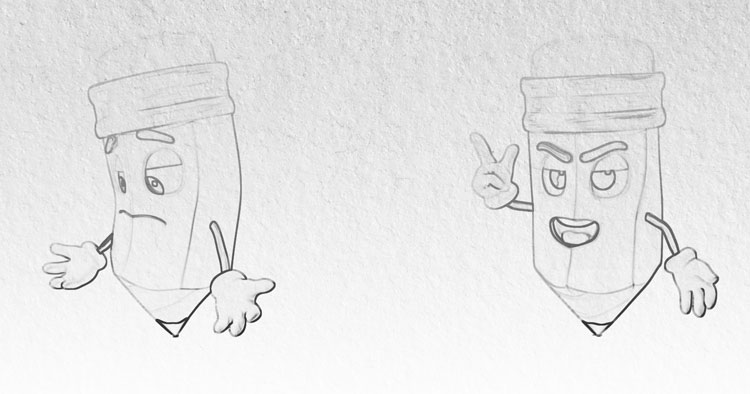 A Character Concept Artist has to create a character that does not yet exist. This includes, but is not limited to film, animation, and video game production. Learn how to work with an Art Director to create the concept of a character starting from a reference.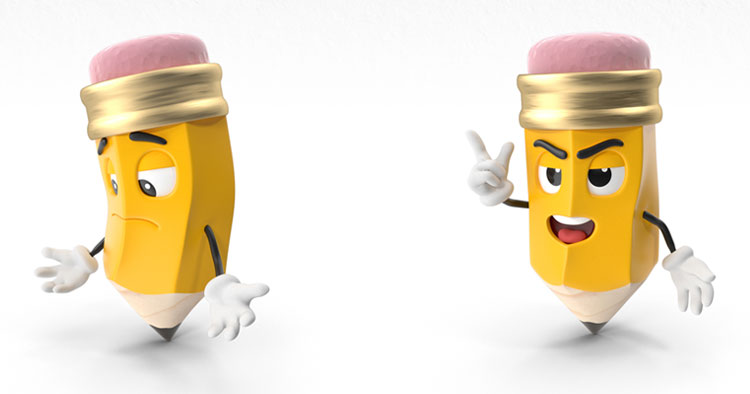 Learn how to transform your concept into a 3D asset, by creating shapes and details, and delivering a production-ready character for the other departments.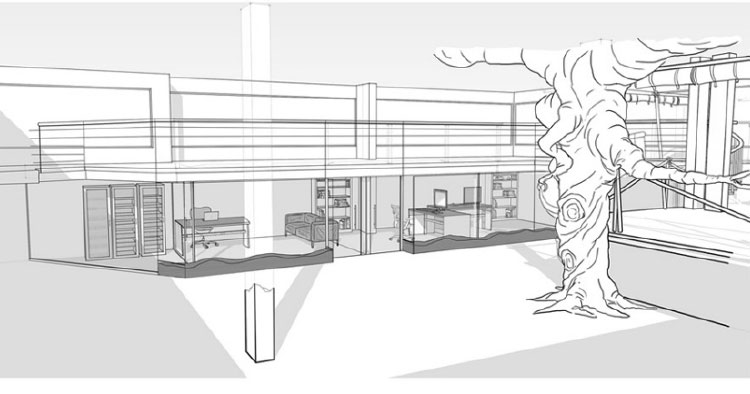 Learn how to create the most entertainment value in your environment design and how to use the fundamental knowledge of compositing, color, and lighting to bring these ideas to a whole.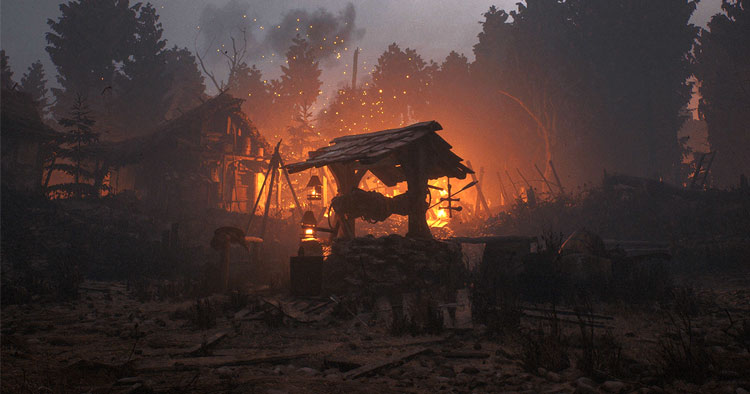 Environment artists are responsible for background visuals with which characters and objects will interact, such as buildings, roads, flora, furniture, etc.
Learn what it takes to produce either photo-real or cartoon assets to be used in production, by optimizing your scene and modeling with the right topology.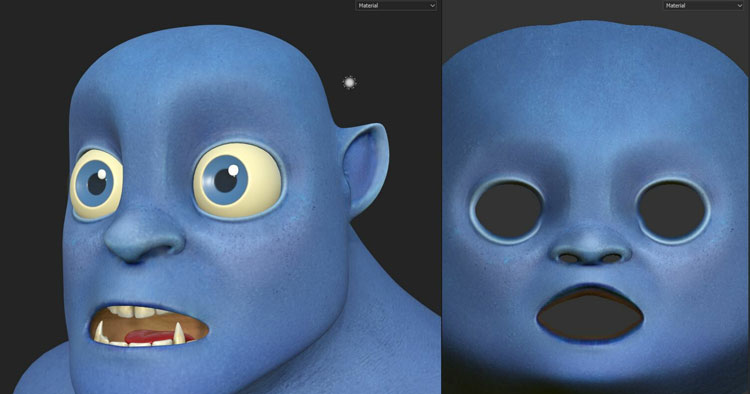 If a concept artist draws a town or a character, then the texturing and look development artist workout what the look in different conditions will be, when it's dark, when someone is happy or when it's raining.
Learn the theory behind PBR (physical-based rendering) workflow and how to use it efficiently to complete the desired look.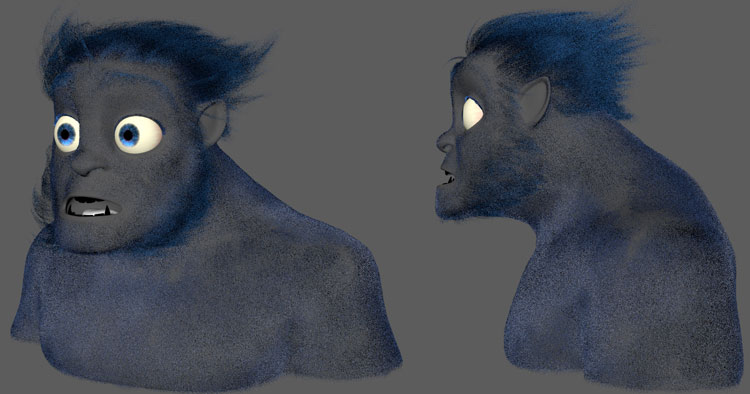 You will learn the principles of grooming and how to complete from start to finish a complex groom that meets the technical and artistic vision established for the project.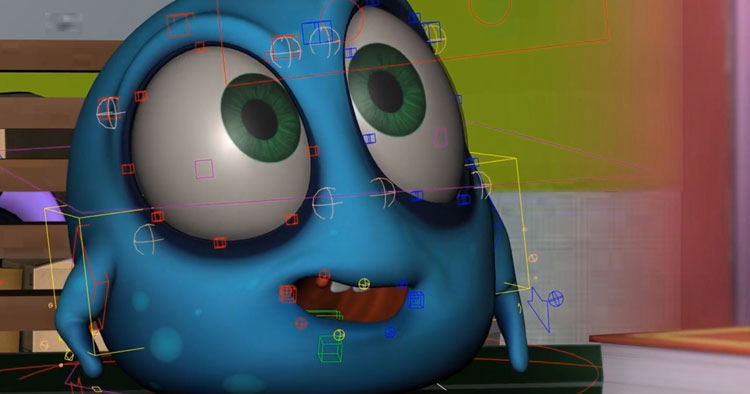 Learn the process of creating the bone structure of a 3D model that the animation will use to bring a character or an asset to life.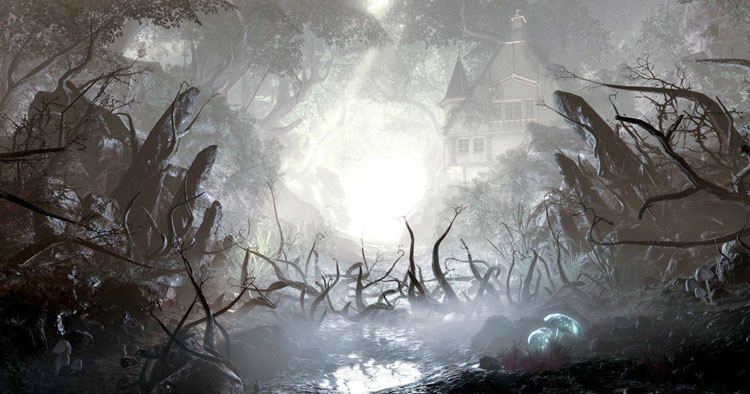 A   full module will be dedicated, as a final project, to the creation of a personal reel.
The students will be mentored and supervised by their teachers through the entire process, and they will finalize all the assets prepared during the course, putting all the material together to showcase them in the best way possible to be ready for their first professional interview.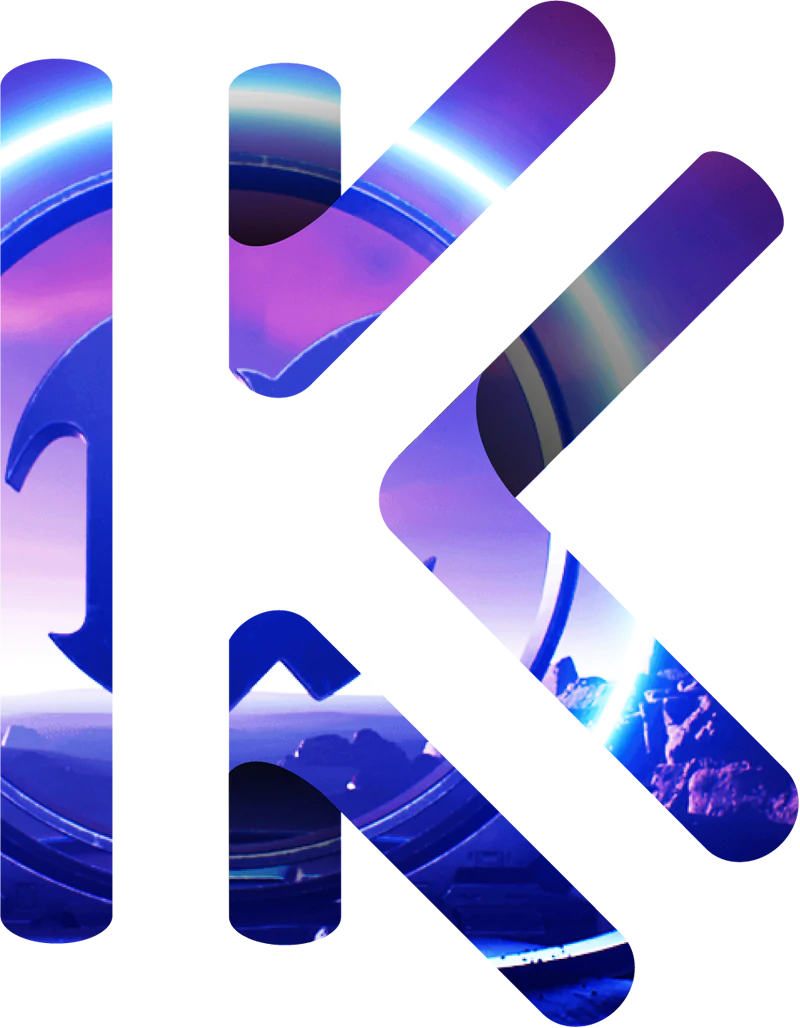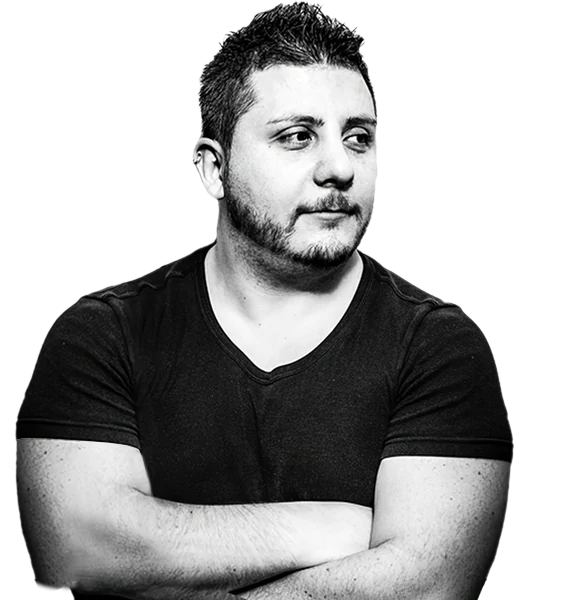 VFX/CG Supervisor at DNEG
VFX/CG Supervisor with almost 20 years of professional experience he had the chance to work on various projects and for different companies all around the world.
He worked on Movies, TV Series, Feature Animation, Commercials, and ADV campaigns of international importance.
CRISTIAN'S FEATURED PROJECTS
The best way to learn and get your dream job faster with the most affordable programs from the best industry-leading instructors in an immersive environment, with personalized advice, reviews, and project work.
Accessible prices
Career advisory
Award-winning instructors
Career development
Remote working tools
Portfolio reviews
Job connections
Networking
Save $ 900 when paid in full
Need help before applying to the program?
If you are not sure which Bootcamps is the best for you, just fill out an inquiry form, or chat directly with us.
We can't wait to see you start your journey and welcome you to the Linknetic community!
The Linknetic Bootcamp is an intensive, fast, and short-term program on the acquisition of professional skills. You will explore the fundamentals, industry-standard tools, and software and will pass specific tasks and projects, supervised by active professionals.
You will learn through live sessions and focused virtual labs on practical learning experiences. After 20-24 weeks, you will be confident in your role, ready to take on the best sectors and international studios with a competitive profile.
Aspiring Artists
For those who love movies and games and have always dreamed of working in the entertainment world, but don't know where to start.
Recent STEAM graduates
For those who have graduated from any discipline of STEAM education and are interested in more creative and technical jobs.
This Bootcamp is a specialization for starting a career in the visual effects and game industry and developing practical skills by taking the first steps in this industry.
Career shifter
For those interested in a career change and who want to undertake a creative and technical role, without any specific preparation in this area. This Bootcamp is specifically designed to bolster knowledge and skills to land an exciting, high-paying job in one of the most exciting industries of the 21st century with a great demand for artists.
Your career booster
Are you a professional with no previous knowledge of 3D? This Bootcamp is designed for those who wish to make more competitive their job profile and take it to the next level. Join our CGI Fundamentals Bootcamp and gain new successful roles in the industry.
Within only 6 months, our Bootcamp will give you a solid foundation for creating assets oriented toward the 3D animation industry and start your journey into the industry! All side by side with the top VFX and games artists with real-world experience.
To enter the 6-month Bootcamp program you will need basic knowledge of Computer Graphics software.
Software:
Photoshop, Maya, Substance.
We will be providing you with all software required to take our online courses.
You will also get access to a library of assets to use throughout the course.
Hardware:
You will need a dedicated graphics card and a computer that meets the minimum requirements for the software above.
Our Bootcamp is built to be tailored to your needs.
Classes are generally held with on-demand interactive and live sessions once or twice a week that include review or Q&A discussion (mostly occurring in the evenings and weekends).
The national average salary for a 3D Animator is $67,989 in the United States.
This course offers you a great understanding of the basics of CGI and according to your level, skills, and personal reel, you may be ready to apply for junior artist positions.
To increase your recruitment potential, we can suggest to you continue with The Advanced Bootcamp in CG SHORT IN UNREAL which covers more complex hard and soft techniques and allow you to have a complete overview of the Unreal Engine system with practical applications to the traditional Visual Effects pipeline and build your 3D real-time and very demanding skillset. Will also include an entire module dedicated to soft skills, career development, and portfolio preparation to get you industry-ready.
You may also be interested in the 1- year Master or in the Advanced Bootcamp
If you want to learn how to produce a short movie with UNREAL ENGINE and develop real-time 3D skills, you may register for the 1-year Master. Those with solid 3D knowledge may register directly in the Advanced Bootcamp. 
LINKNETIC IS
THE ONLINE
BOOTC
A

MP

A

C

A

DEMY
SPECI
A

LIZED IN
VFX |

A

NIM

A

TION | G

A

ME
Send us your request so we can assist and help you in making the right choice for your future.