Boost your career learning from the MPC EPISODIC's Rigging Supervisor
Join our Rigging Bootcamp and build a strong basis for the development of fundamental rigging skills that are commonly used in the visual effects industry.
The path will lead the student through the entire process of rig creation, from the initial stages of reference gathering and study of an asset, through the design and creation of a control rig to set up appealing deformations and finally quality control.

By the end of this course, you will have created a production-ready rig. You will have covered how to analyze a character design and plan a rig build, and you will be confident that your rig is ready to animate through rigorous testing and review. The final phase of the course will be entirely focused on creating a final project ready to be showcased in your portfolio.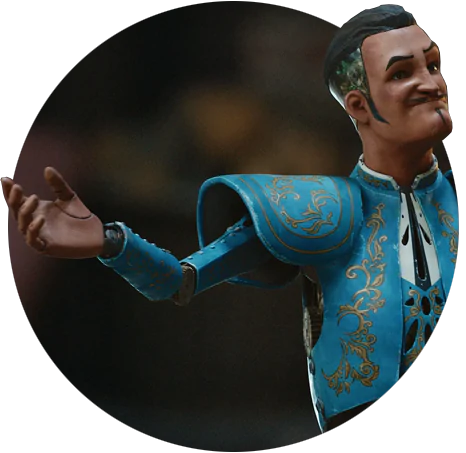 6 Months
Part-Time Bootcamp
Online classes, student's work reviewing, Q&A Sections
Hands-on professional relevant skills to the studios
Management, communication, prioritization
Please read the
FAQ section below

Gain an understanding of the fundamentals of production rigging, learn useful Mel and Python commands, and how to take an asset plan for and design a control rig ready to be passed on to animation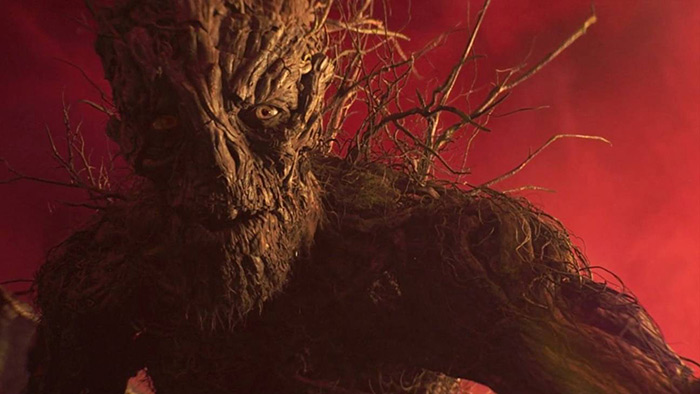 Gathering References
and planning
Any project needs to start on a strong foundation and creating a rig is no different, and the key to this process is the gathering of references and planning of the build.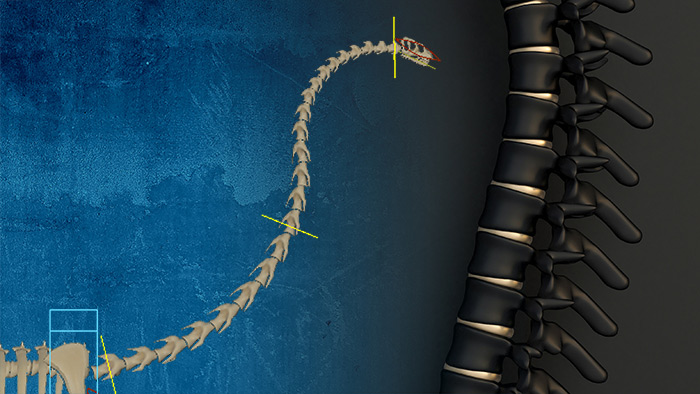 Everything is suspended from the spine, so we must spend time making sure that the spine is correct, from the anatomical structure to the rigging functionality.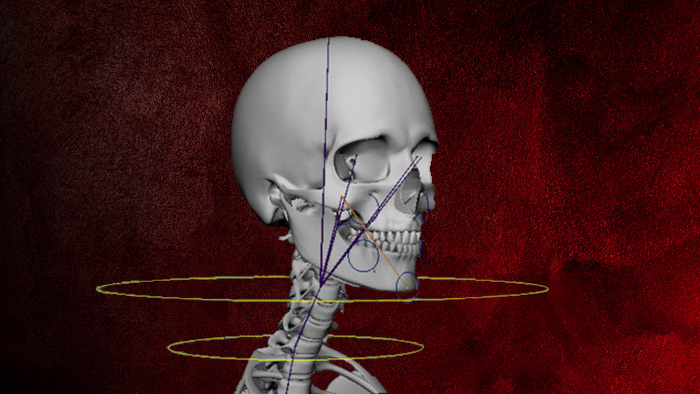 In this module, we will cover the points of articulation of the head and the compound nature of the neck rotation, while also focusing on the usability and functionality we can offer animation.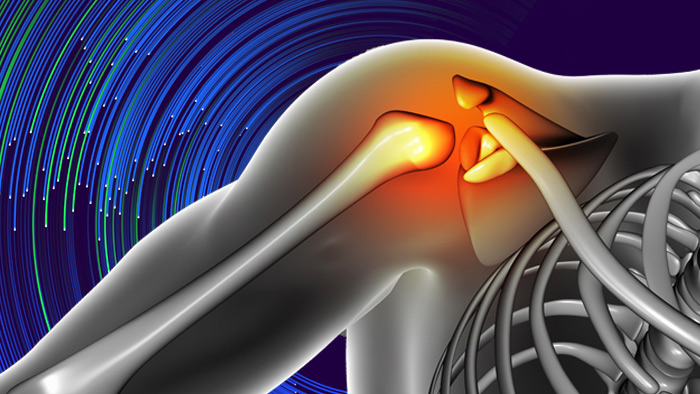 In this module, you will learn how to create a user-friendly shoulder and arm setup for animators, covering features such as the auto clavicle and pop-free IK placement.
In this module, we will look at the placement and physical limitations of the hand (wrist) and how to create a rig that balances automated features with usability.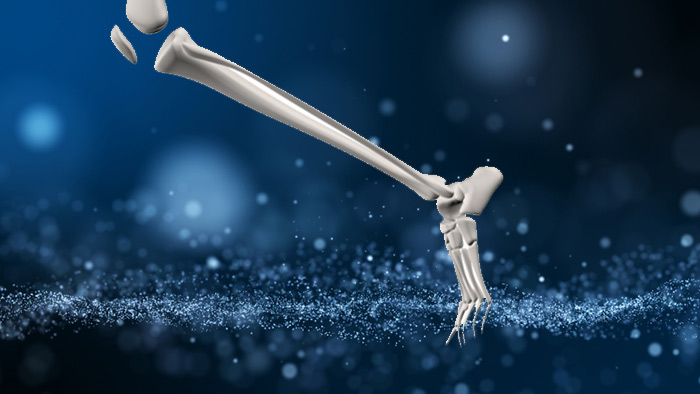 In this module you will draw on some of the knowledge you gained from creating the arms, to create the hips, legs, and feet.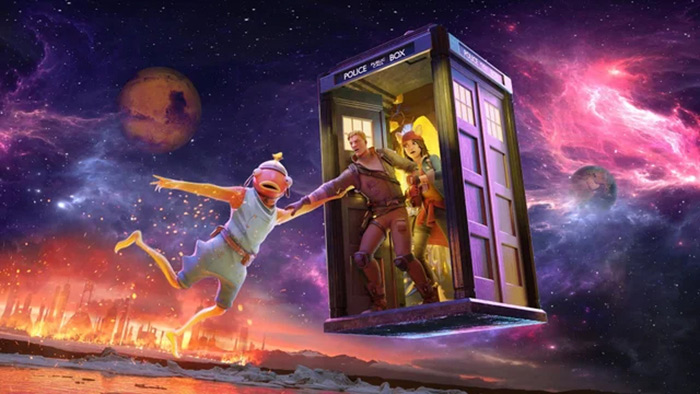 Optimizations
for animators
In this module, you will learn how to declutter your rig, provide various levels of detail for both controls and models and clean up areas such as the outliner to make the overall animator experience a much smoother one.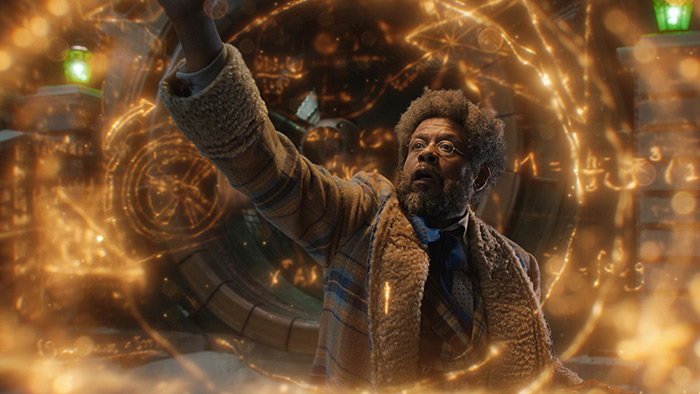 In this initial phase, we will attach the skin to the bones of our character, and then proceed to validate the positions of our joints and correct them where needed.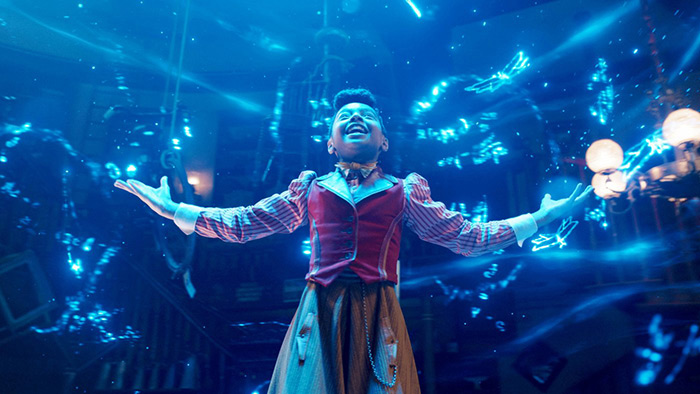 Deformation
advanced features
Following on from the previous module, we will look at adding in more advanced setups, such as stable aim joints, and "twist chains" to help improve the deformations around key areas, such as the wrists and chest.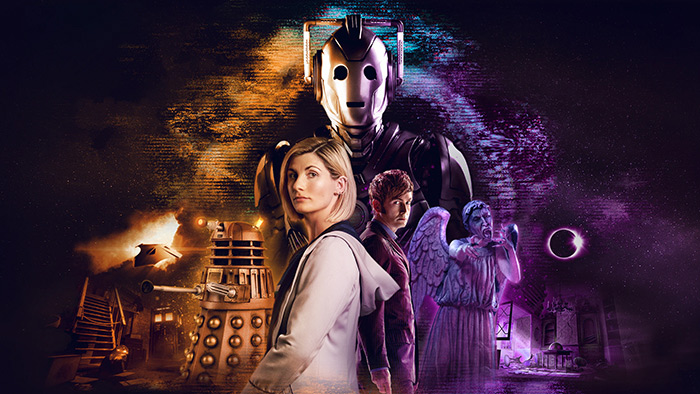 Mocap and the
importance of testing
In this module, you will learn how to prepare your rig to receive motion capture data, and what to look for when QC'ing your rig.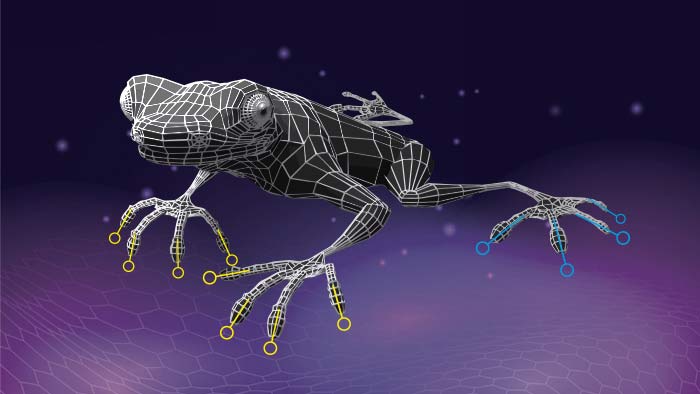 By the end of this course, you will have covered how to analyze a character design and plan a rig build, and you will be confident that your rig is ready to animate through rigorous testing and review.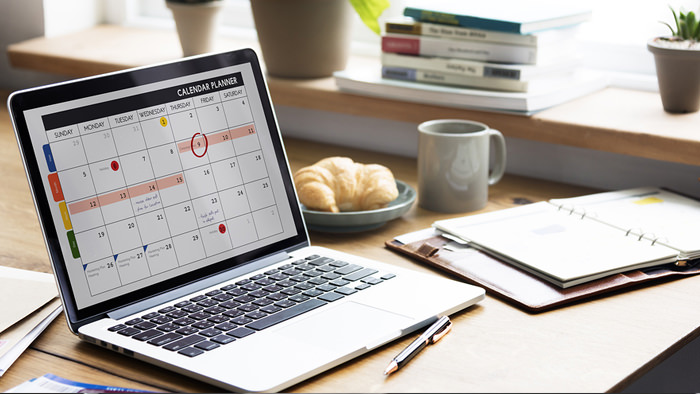 This module will enhance your soft skills by providing a comprehensive overview of project management, tools, and structured planning techniques, processes, and procedures to complete a project from beginning to end. We will also provide you with time management skills to achieve your personal and professional goals. The final goal is to understand how to improve your interpersonal and human skills in critical thinking, problem-solving and setting, decision strategy, teamwork, leadership, and the acquisition of optimal, empathetic, and effective communication skills.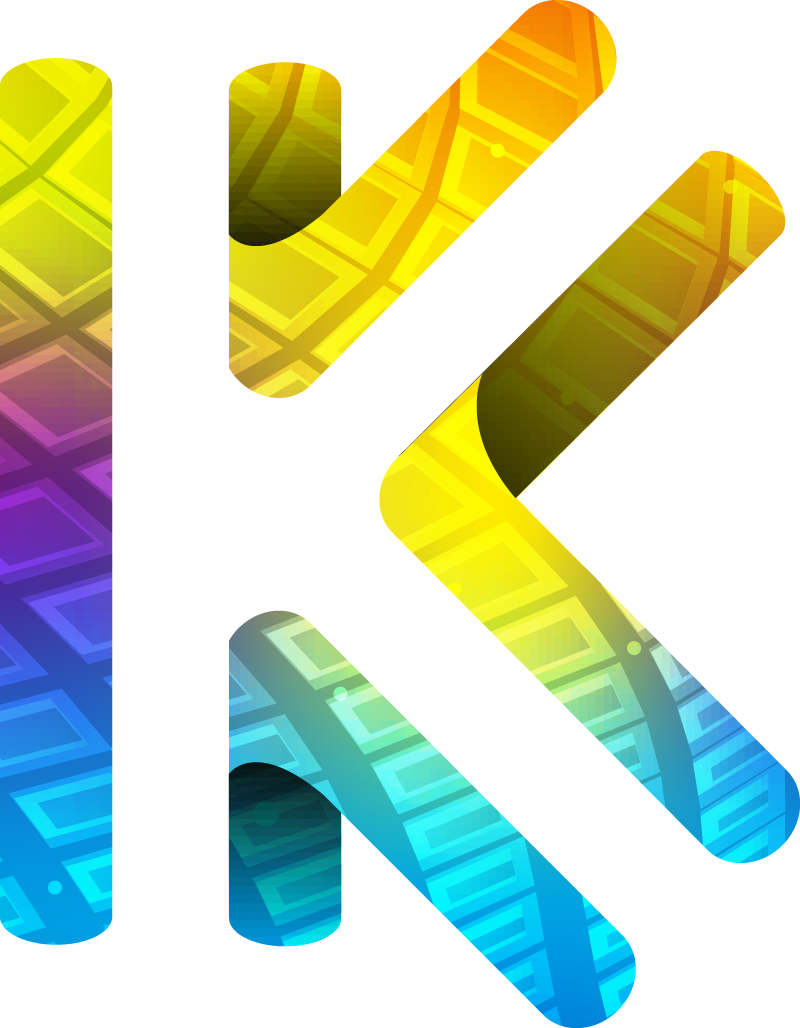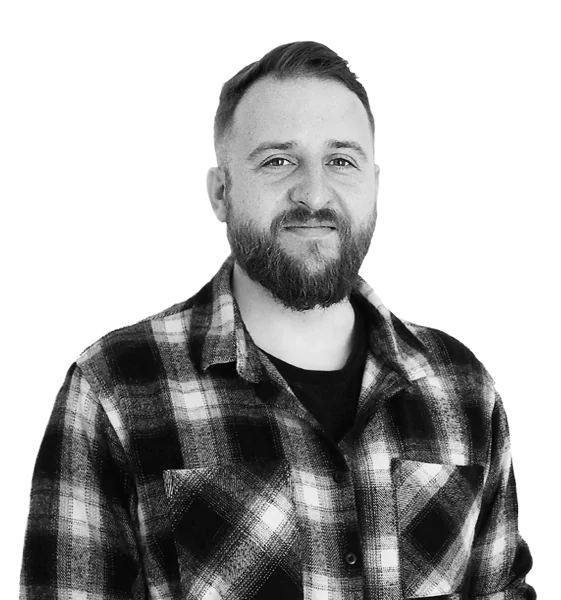 RIGGING SUPERVISOR AT MPC EPISODIC
David's love for CGI started at a young age when he first watched Toy Story. His first experience with 3D software was at the age of 13, where he experimented with modeling and animation; however, it wasn't until David was studying VFX and Concept Design at university he discovered a passion for rigging.
DAVID'S FEATURED PROJECTS
The best way to learn and get your dream job faster with the most affordable programs from the best industry-leading instructors in an immersive environment, with personalized advice, reviews, and project work.
Accessible prices
Career advisory
Award-winning instructors
Career development
Remote working tools
Portfolio reviews
Job connections
Networking
Save $ 900 when paid in full
Need help before applying to the program?
If you are not sure which Bootcamps is the best for you, just fill out an inquiry form, or chat directly with us.
We are eager to begin your journey and welcome you to the Linknetic community!
The Linknetic Bootcamp is an intensive, fast, and short-term program on the acquisition of professional skills. You will explore the fundamentals, industry-standard tools, and software and will pass specific tasks and projects, supervised by active professionals.
You will learn through live sessions and focused virtual labs on practical learning experiences. After 20-24 weeks, you will be confident in your role, ready to take on the best sectors and international studios with a competitive profile.
Aspiring Artists
For those who love movies and all the amazing visual effects behind a film and have always dreamed of working in the entertainment world, but don't even know where to start.
Recent STEAM graduates
For those who are graduates in any discipline of STEAM education and are interested in the more creative and technical jobs, this Bootcamp is a specialization for beginning a career in the Visual Effects industries and developing hands-on skills to secure a place in this sector.
Career shifter
For those interested in a career change and who want to undertake a creative and technical role, without any specific preparation in this area. Rigging Bootcamp is specifically designed to bolster knowledge and skills to land an exciting, high-paying job in one of the most exciting industries of the 21st century with a great demand for artists.
Career boosters
Are you a digital artist pro with an up-skill need?
This Bootcamp is designed for professionals who wish to make more competitive their job profile and take it to the next level. Join our Rigging Bootcamp and get new hits in the industry.
In just 6 months, our Rigging Bootcamp will provide you with a solid foundation and specialization to create a strong basis for the development of fundamental rigging skills that are commonly used in the visual effects industry. You will be side by side with the best VFX professionals!
To be successful in this program you will need basic knowledge of Maya and 3D in general, a basic knowledge of mathematics, vectors/matrices, etc, and scripting is not required but may be helpful.
Attention to detail, creativity, artistic and technical skills, and foresight all contribute to the expertise of Rigging Artists.
Software:
Maya

We will be providing you with all software required to take our online courses.
You will also get access to a library of assets to use throughout the course.

Hardware:
You will need a dedicated graphics card, and a computer that meets the minimum requirements for the software above.
Our Bootcamp is built to be tailored to your needs.
Classes are generally held with on-demand interactive and live sessions once or twice a week that include review or Q&A discussion (mostly occurring in the evenings and weekends).
The base salary for Rigger ranges from $32,5 to $78,2. The average salary for a rigger in the United States is around $50,850 per year.
The course is designed to prepare you to enter the industry. It covers hard and soft techniques and includes a comprehensive term focused on the career development and construction of your portfolio.
Rigging artists usually work in an animation studio, games, advertising, specialized design services, TV and film industries. Riggers are generally not employed for the duration of a single show but as long-term investments.
LINKNETIC IS
THE ONLINE
BOOTC
A

MP

A

C

A

DEMY
SPECI
A

LIZED IN
VFX |

A

NIM

A

TION | G

A

ME
Send us your request so we can assist and help you in making the right choice for your future.